We are Hiring !!!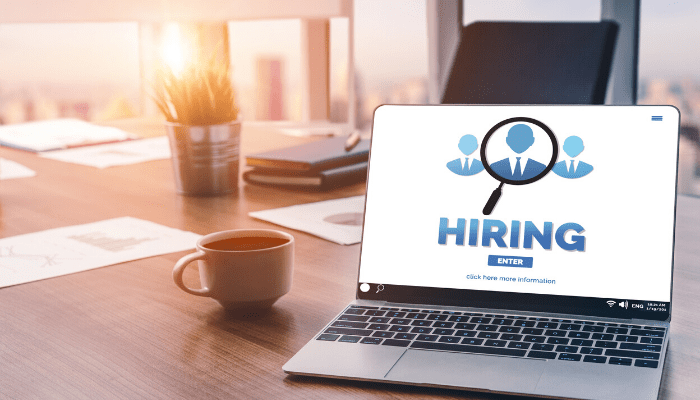 Join Our Team
Be Amongst Us !! We one of the Top IT training companies in UK, US and Singapore !!
Role: Content Writer and Editor
Qualification: B.Tech / M.Tech / MCA / M.Sc. / B.Com / Any
Experience: 1+ Years
Job Description:
We are looking for a candidate who likes writing either technical articles or non-technical articles and is really good at it. The selected candidate must be fluent in English (Professional Communication). Will own a technical or non-technical area/domain – Will create useful content (articles/tutorials) on the chosen subjects in that domain – Will guide and mentor a set of people working on that domain – Review their Submissions and suggest necessary corrections – Publish the contents created in our network of the website(s)
Skill Sets Requirement: –
Candidates with 1+ years of technical or non-technical content writing/article writing experience in any domain/area
Candidate must be fluent in English (both written+spoken English)
Knowledge of HTML is a plus
Should have detailed knowledge of office suites like Word, Excel & PowerPoint
The candidate will be given the training to learn some of the above If you are interested to apply for this job, kindly fill the application form below:


Virtualization engineer/ Technical Support




Role: Virtualization engineer/ Technical Support
Must have hands-on experience in VMware administrator, VMware vSphere 4.0, 5.0, 5.1, VMware view 5.0, 5.1 VDI, HA, DRS, DPM, Standard & distributed virtual switch, vMotion & svMotion, Resource management, vCenter server, Fault Tolerance, Data Protection, P2V, V2V, Site recovery Manager (5.0,5.5,6.0,6.1,6.5)
Microsoft HyperV: HA, DRS, SCVMM, Virtual switch, P2V, V2V, Desktop Virtualization, Application virtualization
Citrix: Citrix Presentation server 4.0. 5.0. Citrix Xen App 6.0, Xen App 6.5, Xen Desktop
Hardware Servers & Storage :
Cisco UCS servers Chassis 5108 AC, B200 M4M5
HP Servers Enclosure – C3000 & C7000, Blades Bl460 G6, G7, DL120, DL380,
IBM Server – IBM Blade Center S 8886, x3400 x3500
EMC Storage – VNXe3150, VNX5100, vnx5300 Clarion CX4-120C,
– Dell Server – PowerEdge M1000e Blade Enclosure, VRTX, Power Edge R series rack server, EqualLogic Storage, Server Infra Administration via Dell Open Manage, RecoverPoint for VM, RecoverPoint appliance.
Having some experience in creating or working with Virtual Labs Solution :
Mcafee Trellix Labs, CompTIA Cyber Security analyst Virtual Labs or Kali Linux Penetration Testing Labs.
Knowledge about Cloud Solution and Firewall Network Security , Microsoft Azure, AWS,
Should have strong knowledge on Windows servers and administration but Linux will be an advantage


Web Development Trainer/Educator




Job description
Project Role : IT Trainer / Technology Educator
Project Role Description : Instrumental in keeping technology talent market relevant, by upskilling and cross skilling them. Primarily responsible for delivering foundational training in technology, delivery, professional development and industry content. Contribute to course content development and creation of questions for certification and assessments.
Work Experience : 2+ years
Must Have Skills : Basic Coding in Java, Python, C++, PHP,Angular, JS, Web Development and Databases like MySQL
Key Responsibilities :

1.Trainer and Researcher in Web D and Coding
2.Designing web portals and systems for managing the employee login and tasks

Technical Experience :

a.Candidate should knowWeb Development , Front End and BackEnd,, Languages like JAVA,JAVA Applet, C++, Python , Angular JS, MySQL, WordPress ,PHPMyAdmin etc
Professional Attributes :
a.Candidate should have good communication skills, leadership skills, team handling skills, analytical skills, presentation skills and Research oriented skills b.Patent and publish the paper will be added advantage
Educational Qualification : Graduation/Post-Graduation degree/PHD candidates
Additional Information : Participation skills for Conferences, live webinar on WebD, Work sample links on websites created by coding